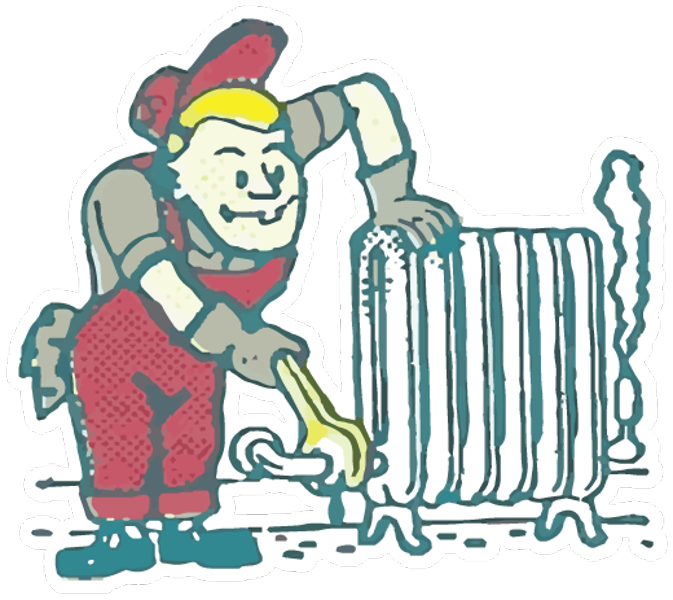 Heather Andersen 5 Stars
This is the second time we have called McCann for a plumbing emergency. Both times he was prompt, courteous, quickly completed the repair and made recommendations for future potential problems. His rates are very reasonable and his work is solid. Highly recommend McCann Plumbing and Heating
Jason Guild 5 Stars
I called McCann to remove a failing toilet mixer valve in my mechanical room. Don showed up same day, did an excellent job with a smile, and charged me a reasonable price. Thank you!
Andrew S. 5 Stars
Great guy, showed up on a Sunday in less than an hour. I would definitely work with Don again and would recommend him to anybody.
Sarah Greenwood 5 Stars
My husband called this morning and spoke with Don, he was very knowledgeable, and gave us a very fair quote to install a hot water heater. He was on top of getting everything we needed, including the hot water heater itself. He was punctual and personable, and we will absolutely be using them in the future! Thanks for the wonderful service, and the hot water!
Brandi F. 5 Stars
We found a leak on a copper pipe in the garage, called around the most people could do was out us on a list. McCann Plumbing said they would be here late morning to take a look. Within a few hours he was here and wasted no time to figure out the issue and fix it! He was quick and thorough I highly recommend!
Mailliw S. 5 Stars
I want to publicly thank McCann Plumbing and Heating for telling me how to fix our forced air furnace, and get the heat working again. What a blessing your advice was. Thank you again. If we ever do need help again, I will call you first.
Marc B. 5 Stars
One morning we discovered that the tubing to the switch for our water pressure tank (we're on a well) had broken off. The open T was creating a fountain of water. I shut off the power to the well and closed the water supply valve. Then I started looking for a plumber, as the one we had used for decades retired two years ago.

I first called one of the bigger plumbing shops in town. The guy told me that IF they could get to me, it would have to be overtime. I said OK, and he put me on a list. Great - we were without water until they called me back and then it would be a very big bill.

Then I looked at Yelp. I saw the glowing reviews for McCann and noted that he was on the same side of town as we are. I called, and Don McCann answered right away. He was sympathetic and asked that I take a couple of pictures of the situation. I took the pics and texted them to him. He said he would be up in about 45 minutes after he went to a supply store to get the necessary parts. I cancelled the big store and headed for work.

Don arrived at the appointed time. My wife said that he was incredibly pleasant, very knowledgeable and quickly resolved the problem. And his bill was very reasonable for the short notice work for someone he had never done any work for before.

Highly recommended. We will definitely called Don for all our plumbing needs, and we will recommend him to everyone. Thanks, Don -- you're the best!